St Brigid's GAC Invites You To A Night At The Races!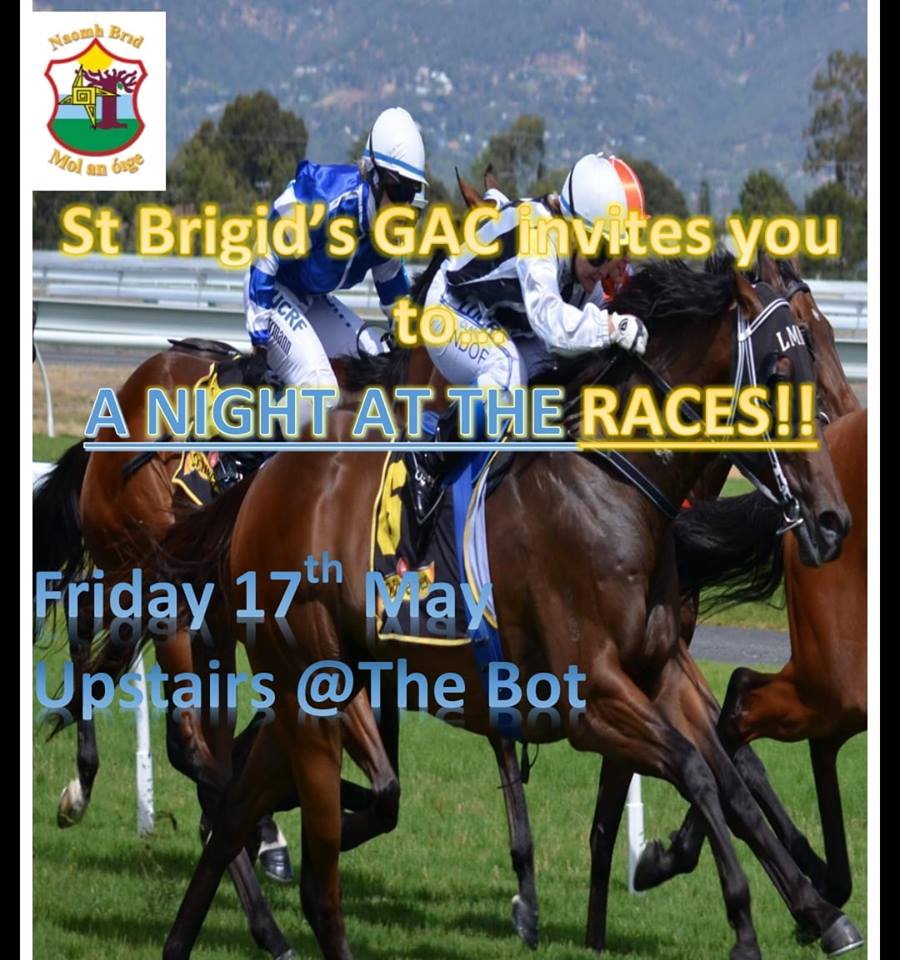 This is shaping up to be a great night's craic at the Bot, and all for a good cause 😉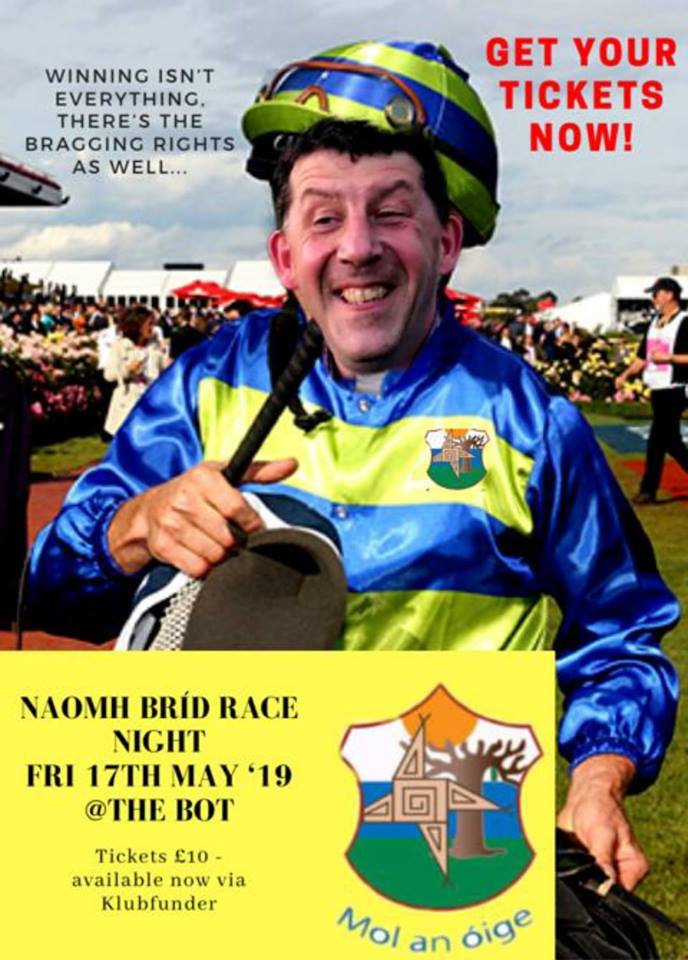 Sponsor a horse £5
Sponsor a race £50
Also prizes for the best horse names!
Message the Facebook page if you're interested in sponsorship.
Tickets are £10 and can be bought through Klubfunder!