St Brigid's Couch To 5k: Improve Your Fitness In A Fun And Supportive Environment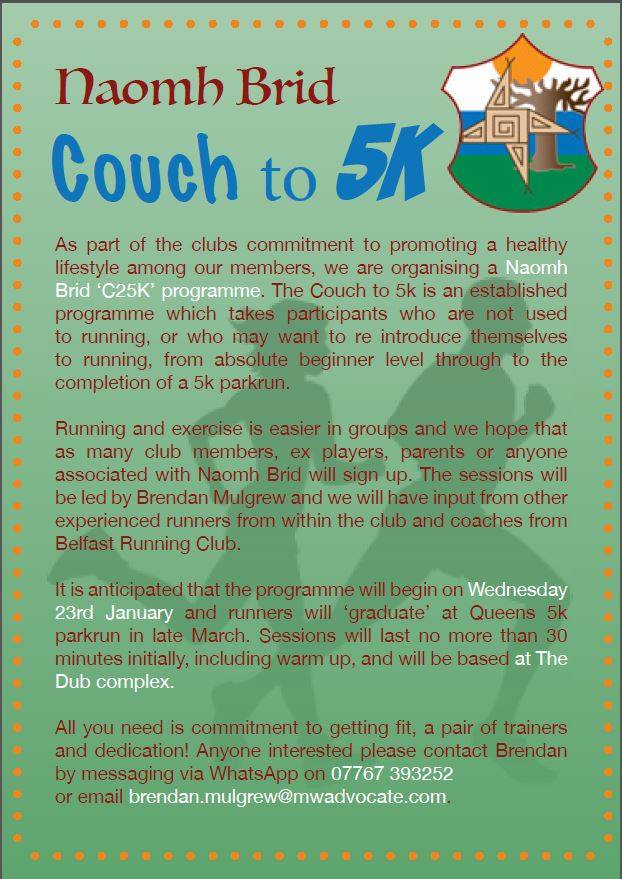 Clubman Brendan Mulgrew is organising a 'Couch to 5k' programme for club members, parents, ex-players and anyone associated with the club.
This is a great chance for you to improve your fitness in a fun and supportive environment with people of a similar ability and under the guidance of experienced runners and coaches.
Why not give it a shot! See the poster for info on getting your name in!
Edit (as of 23rd Jan): The programme is now full — the first session was tonight so well done to all of those who have signed up and a huge thank you to Brendan for organising!