A History Of St Brigid's GAC: U14 Girls Win Club's First Féile 'A' Title, 2010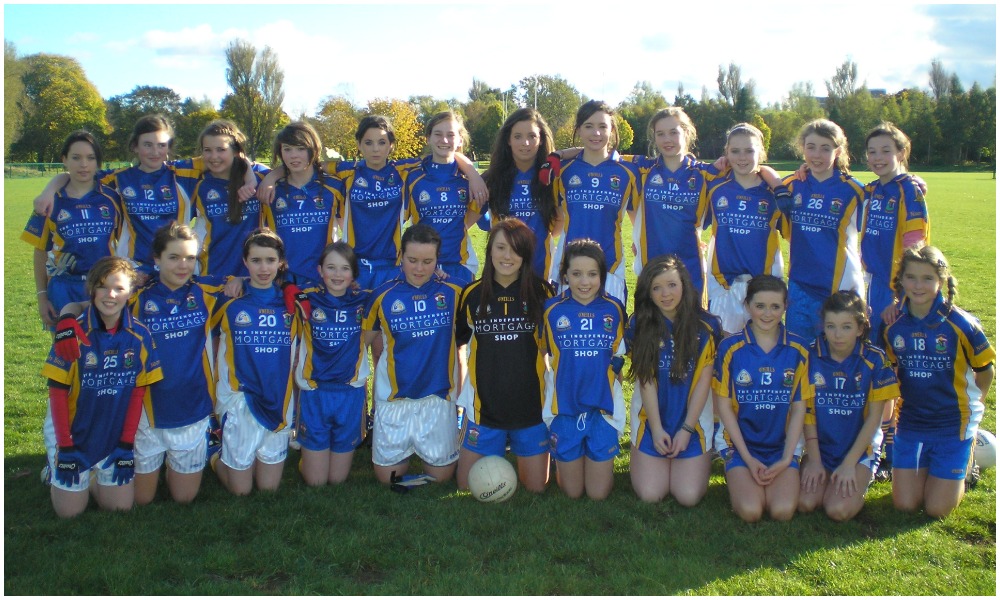 This photo is just one of many memorable images to feature in the 'History of St Brigid's GAC' book that is being launched on Sunday 4th November with a coffee morning in the St Brigid's Parish Hall after all Masses that day. The book will be on sale for £10. For more info, or if you wish to put your name down for a copy (or several!) of the book, please email stbrigidsbelfastpro@gmail.com or message us on Facebook.
While in 2009 the St Brigid's Senior ladies made their mark on the county stage, the following year would witness the younger players in the club shine through. The hard work from coaches at underage level in the club – and the emergence of a talented generation of players – would bear fruit over the next few years, both at underage and Senior levels. The first evidence of this was the U14 ladies' side of 2010. With numerous U14 county stars amongst their ranks, and under the able stewardship of Anthony Carleton and Philip Doyle, the team captured the club's first ever Féile 'A' title in April 2010 at Woodlands with wins over Ardoyne, St Enda's, St Gall's and a tense final victory against St Paul's (breaking St Paul's' twelve-year stranglehold on the trophy). Later in the season, at the same location, a fine all-round performance defeated St Gall's in the county final.
This pioneering season at U14 level would be the start of a hugely successful number of years for the club at that particular grade.