A History Of St Brigid's GAC: St Brigid's Ladies Win Antrim Junior Title, 2009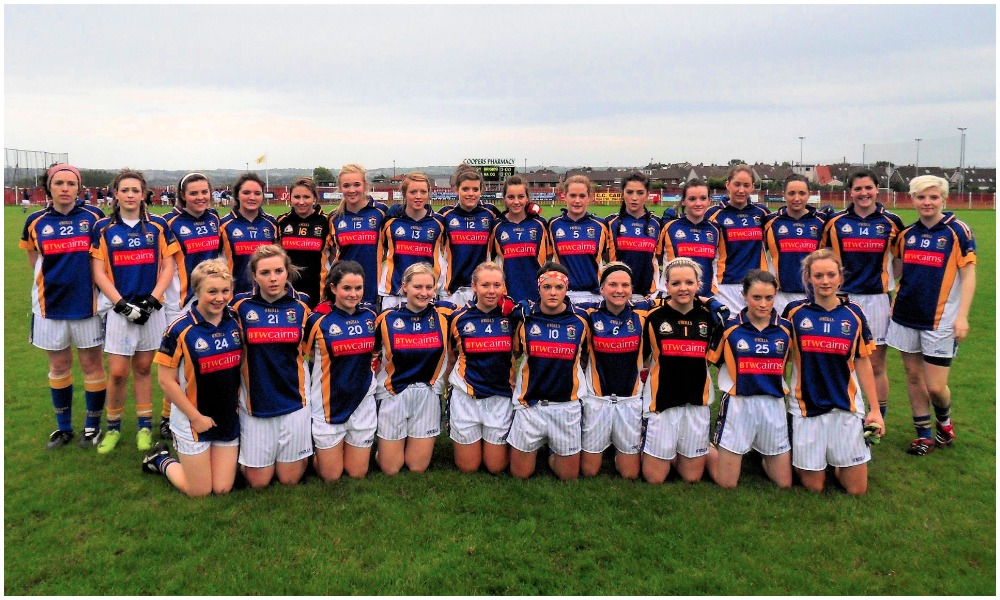 This photo is just one of many memorable images to feature in the 'History of St Brigid's GAC' book that is being launched on Sunday 4th November with a coffee morning in the St Brigid's Parish Hall after all Masses that day. The book will be on sale for £10. For more info, or if you wish to put your name down for a copy (or several!) of the book, please email stbrigidsbelfastpro@gmail.com or message us on Facebook.
After some near-misses in previous campaigns, the St Brigid's senior ladies entered 2009 determined that this would be their year.
Seeking to build on the pioneering work done by Noel McGuckian and Peter Prenter – work supplemented at various stages by Stephanie McCann, Turlough Montague and Fergal McCann – manager Conor McKendry was presented with a finely-balanced mix of youth and experience in his squad. Slightly older figures like Orla Montague and Ciara McCullough would drive on the side and set standards, while promising youngsters such as Anna Finnegan and Aoife Montague added spark and vigour. The star of the team, Catherine Mullan, would later that year play a crucial role in helping Antrim claim the All-Ireland Junior Championship title at Croke Park. So St Brigid's were well-placed to make a tilt for glory in 2009.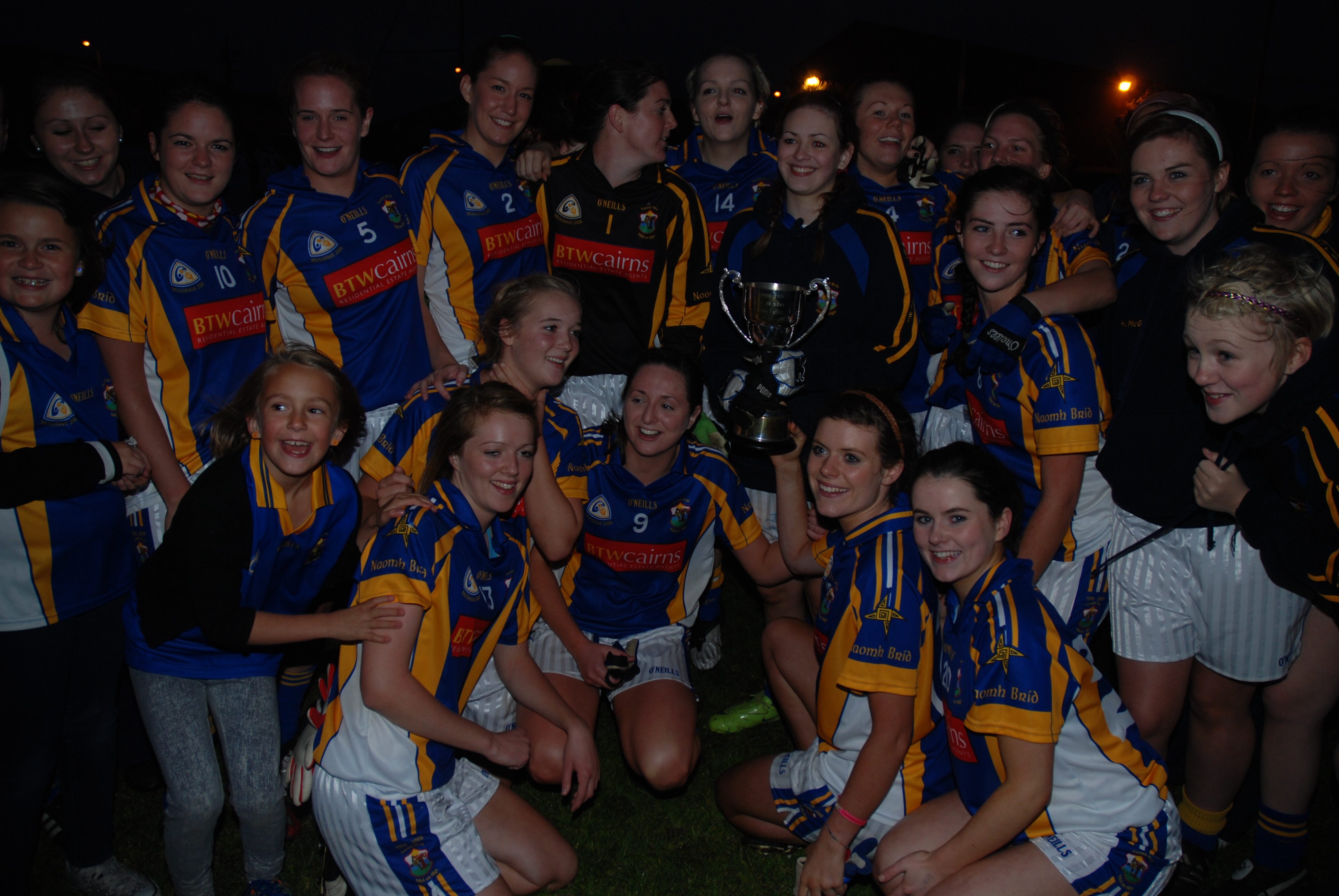 And so it was that after defeating Lámh Dhearg comfortably in their Championship semi-final, St Brigid's entered into the final at Shaw's Road against Tír na nÓg both physically and mentally ready to produce a winning display. And in front of a large crowd that is exactly what they did, running up a scoreline of 3-14 (2-10 of which came from the boot of Aoife Montague) and restricting their opponents to just 0-7 in total (defender Aoibhe McCann performing a sterling marking job on Randalstown's main attacking threat).
As the final whistle blew on a famous victory, McKendry recalls his overriding emotion being one of "relief – for the girls. Joy – for them. They were the ones who did all the hard work."