Brid Og Claim Stout McDonald Championship!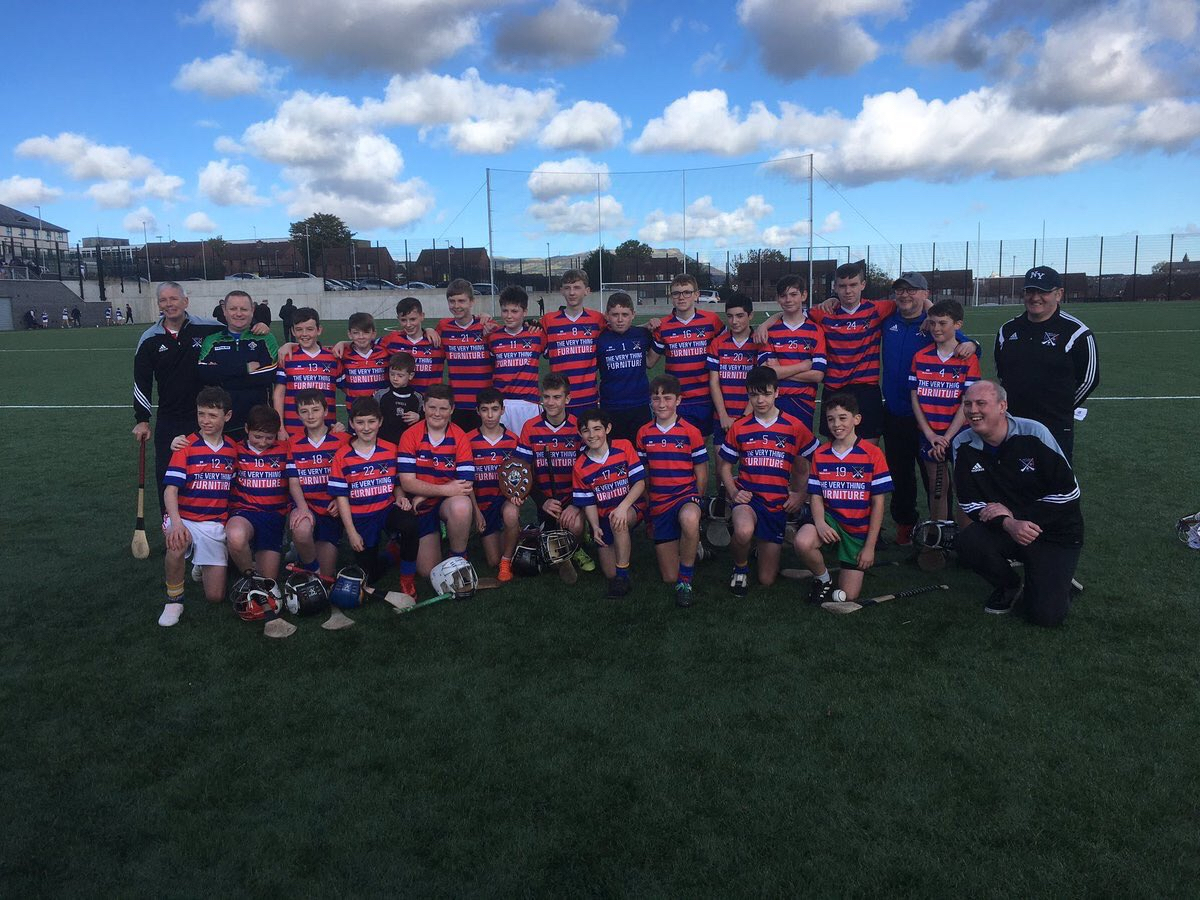 Brid Og faced St John's in the final of the Stout McDonald U14 B Hurling Championship at Colaiste Feirste on Sunday 14th October. The throw-in took place under an autumnal midday sun and it was St John's who made the better start as they registered the first point of the match.
It took a while for Brid Og to get going, but a goal from Niall Duffy got them on the scoreboard. They continued to lead for the rest of the first half, but it took a great save by the Brid Og keeper, Thomas Graham, to ensure they went into the break with a slender lead.
In the second half Brid Og began to take control and pulled away from their opponents. A goal from David Prenter created a bit of breathing space and the gap got wider as Sean Cairns grabbed a hat trick of goals and a number of players added points. St John's did get through for a well-deserved goal which left the final score Brid Og 5-10 St John's 1-3.
There were jubilant scenes as captain, Fintan Cleary, was presented with the shield by South Antrim. He thanked St John's for a very sporting match, the referee, the U14 coaches and his teammates. There were 23 players on the Brid Og panel, all of whom played a vital role in the final, as they have been doing so throughout the 2018 season.