Fancy Learning Traditional Music (All Ages)? Here's Your Chance…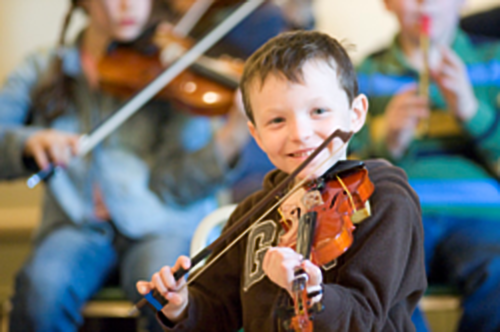 Our Culture, Your Culture: let's get involved!
In addition to organising football, hurling and camogie, St Brigid's GAC wishes to expand what we do for our members and the greater community by promoting our Irish Culture. A big part of our culture is Irish Traditional music. To this end we are encouraging parents to bring their children to music tuition classes. At the Ulster College of Music (UCM), a short walk from St Brides Primary school (13 Windsor Avenue) is Dr Declan Plummer, an excellent music tutor. Declan will coach 'One to One' or by group. He would be delighted to do music tuition for the complete beginner or the most accomplished with respect to: tin whistle, flute, guitar and bodhrán.
At the age of 6 or 7 a child can cover the holes of a whistle therefore it is a good age and instrument to begin with.
If you are an adult with an interest in music, Declan is there for you.
Declan is also seeking to develop a group of musicians to become a 'trad group'. This is planned for Saturday at Ulster College of Music on Saturdays between 2 and 3pm (13 Windsor Avenue).
Contact Trisha at UCM Telephone (028) 90 381 314 for more information.
Belfast Trad at Crescent Arts Centre 2-4 UNIVERSITY ROAD
Kids Fiddle Tuition – Melanie Houton
For kids 7 and up who what to learn Irish Fiddle. Melanie is a lovely, patient teacher with loads of experience. Beginner fiddles can be purchased in Matchett's in town.
£75.00 per term. Enrol at www.belfasttrad.com/
Kids Tin Whistle – Fióna Ní Mhearaín
The beginners class is for 5 and up. It meets at 6:00pm on Mondays.
The intermediate class is for younger players who have a few years experience and are improving their skills and meets 8-9pm on Mondays
£75.00 per term. Enrol at www.belfasttrad.com/