Saturday Morning Music Classes At The Ulster College Of Music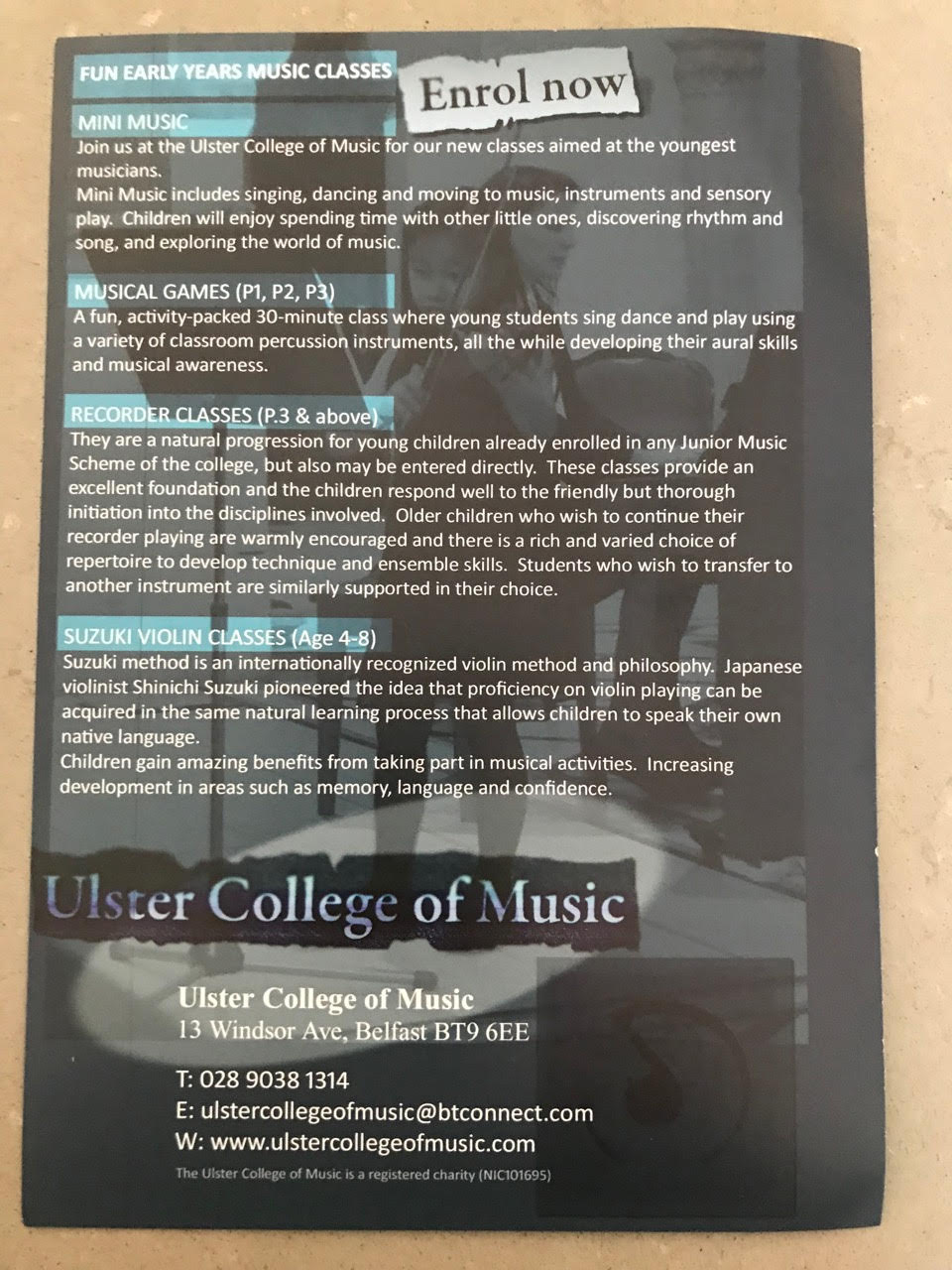 These classes for young children (P1,P2,P3) are on Saturday mornings, at the Ulster College of Music (UCM).
This is an opportunity for members to introduce their children to music with huge long term benefits for children, improved memory, social skills and more.  The classes are also linked to Traditional music at UCM.