A Minute With….Peter Lundy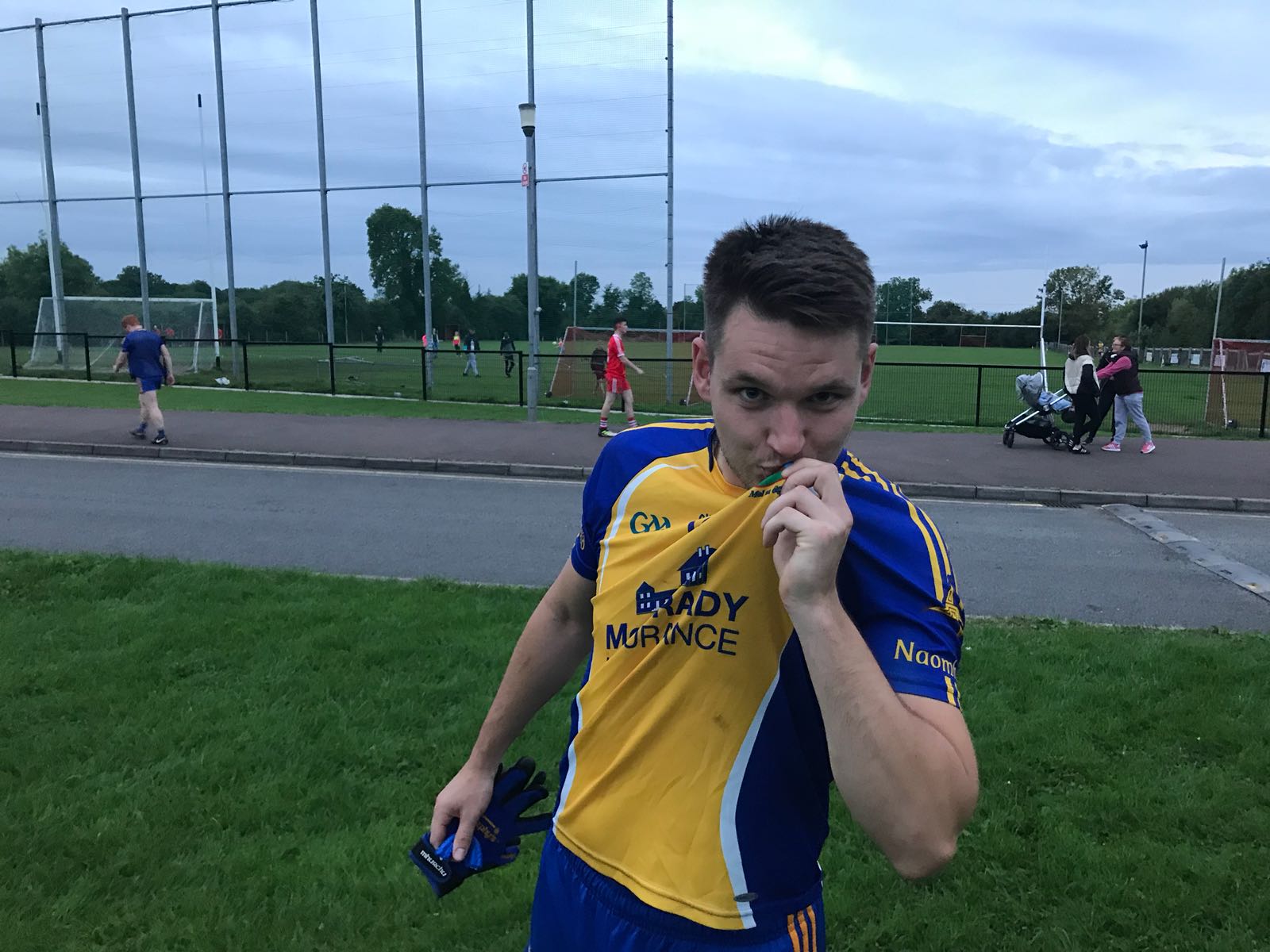 After his return from a brief spell in Canada, Peter Lundy has been straight back to action for the men's Senior team, recently putting in a fine performance as the lads won away at Aldergrove to move closer to promotion and slowly moving out of his younger brother Niall's shadow.
Today, he's the man on the hotseat for our series that is the talk of South Belfast at the moment, 'A Minute With'…
1. Name?
Peter Lundy
2. Age?
26
3. Playing position/role in club?
Wing back/Auxiliary forward
4. Favourite film?
Wolf of Wall Street
5. Favourite song?
Christy – Joxer goes to Stuttgart
6. Favourite food/meal?
Indian all day long. Have a craving for a fruit corner every now and again
7. Favourite holiday destination?
Colombia for the beaches and Berkeley for the frat parties
8. Favourite pitch to play on?
Musgrave Park
9. Favourite club memory?
Beating St Pauls to win Div 2 league in 2015
10. Worst club memory?
Missing Intermediate Championship final last year
11. Unsung club hero?
John Bogue – he's contributed more points to St Brigids over the years than a good few senior lads
12. Best player played with?
Dara Edwards on beast mode
13. Best match you were involved in?
Beating St Endas in championship last year – set the platform for the rest of the year
14. Favourite quote?
'I'm loyal babes'
15. Best advice ever received?
'Give the ball to the shooters' Don't think that applies to me though
16. What other club do you like to see do well other than St Brigid's?
Vancouver Harps
17. Favourite player growing up?
Ciaran McDonald – similar to myself, he has a wand of a left boot
18. Best trainer on the team?
Mikey Cummings
19. Worst trainer on the team?
I'd say Jack Dowling has sent more pics of him doing his own sessions into the whatsapp group than actually turned up to training
20. Up and coming player to watch?
Mark Canavan
21. Favourite thing about the GAA?
The atmosphere around Croke Park on big championship days
22. Where would you like to see St Brigid's in ten years time?
Having at least one senior championship in the bag and to have established a competitive hurling underage and senior structure.