St Brigid's GAC Cul Camp 2018 Guidelines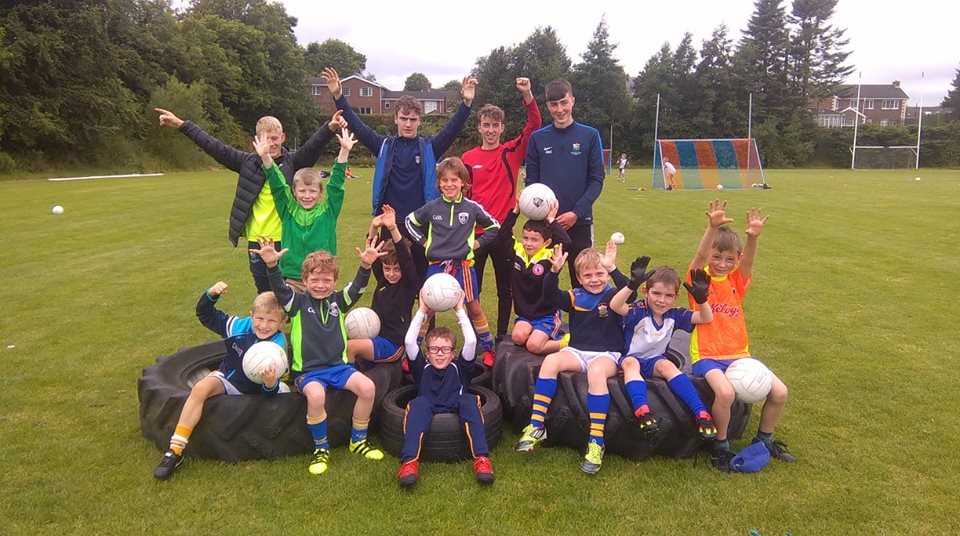 We have just had a very successful first Camp of the year, and the next one runs from 13th-17th August see here for details.
Here are a few guidelines to keep players and parents right:
1. Camp starts at 10.00am; to start promptly, please arrive no later than 10.00 am for Registration. Camp finishes at 3pm.
2. If child does happen to arrive late, make sure they go to the Coach in charge of the Camp, to be marked present on the attendance sheet. It is very important that we have accurate numbers at all times.
3. Children must bring a packed lunch. Lunch will be from 12.15 to 12.45pm. Children are not allowed to leave the designated lunch area during lunch break.
As we have a couple of members with a nut allergy, we ask that no foods with nuts be provided for lunch during the week.
Remember to bring a water bottle for hydration during the day.
Please note there is no need for children to bring money or mobile telephones to the Camp. Coaches or Mentors will not be spending coaching time looking for these if they are brought to Camp and subsequently lost!
4. We cannot control the elements so please bring sun cream/hat and/or rain gear if required, depending on the weather. We have very limited indoor facilities and these will be used if required, with the younger age groups getting priority. It is the club's intention to continue the Camp if it is raining unless it is very wet. If conditions are a danger to any attendee, the club reserve the right to cancel sessions/days.
5 The Coaches are present for the benefit of all the children attending the Cul Camp, they are a very valuable resource and should be treated as such. All coaches and mentors should berespected.
Whilst we hope not to have to use a "time out area", we have set out a number of procedures just in case.
Children will be asked to take "time out" for the following reasons:
• Fighting or intention to fight.
• Verbal abuse to other Children or to Coaches.
• Dangerous play during games.
• Non-performance of tasks for your Coach.
• Intentional damaging of equipment.
Each time a child is sent to the "time out area" it will be documented. If the head coach deems a child to be a disruptive influence or is repeaedly in the time out area, he will contact parents and the child in question may be asked to leave the Camp for a period of time.
6. The club is using grounds and clubhouse at Harlequins Rugby Club, and St Brigid's must be mindful that other people will be using some parts of the grounds and building at the same time as the Camp. There are some general rules when using the clubhouse and grounds:
-No football boots inside the clubhouse
-There is no access to under the stand, TV camera tower and main rugby pitch.
-The Bowling green is strictly out of bounds.
7. At the start of the week, children will be allocated to a Group where they will remain for the rest of the week. The Groups may include both boys and girls; activities will reflect the balance of age and profile of each Group. At the start of each morning children will be asked to get into their Groups for registration.
8. At lunchtime and at home time, children are expected to help their coach to gather in any equipment, that they may have been using.
9. Everyone is here to enjoy themselves and make friends! If anyone feels they are not happy, for any reason, do not be afraid to tell your Coach, the co-coordinator of the summer scheme or any member of the club committee.
10. Photographs of the Cul Camp will taken, for use on Club/County/National Association websites and for club archives. If you wish your child not to be included in these photographs please contact Camp Co-ordinator.
11) Training gear should suit purpose, and whilst there is no specific kit required to participate in the Cul Camp, it's traditional to support GAA teams/counties' colours.
Cul Camp Co-ordinator
Peter Mulgrew 07921862698