St Brigid's Minor Ladies Make History With First Ever League Win!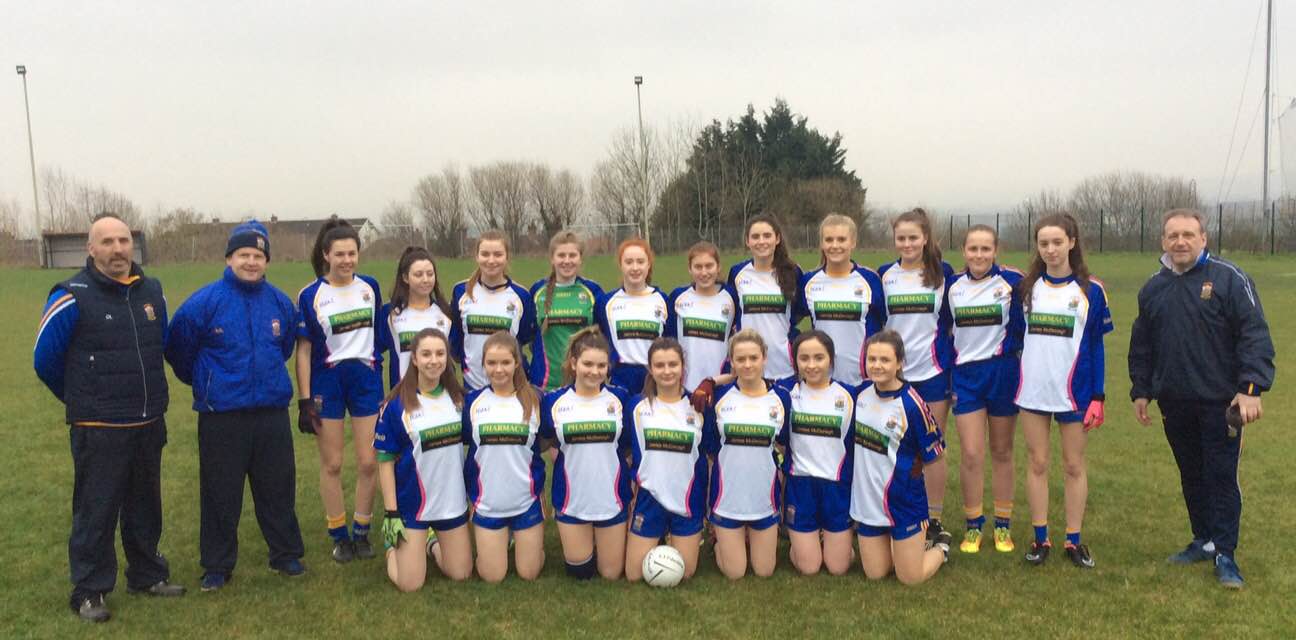 A wee bit of history was made last night as St Brigid's put out their first ever Minor Ladies squad in the Antrim league. With a few new faces on board and some excellent support from some of our 16s, we secured a 3-7 v 3-14 win away to a spirited Gort na Mona side brimming with young county talent. The first half allowed us to get rid of the cobwebs and although we were a little rusty, we edged it by a single point at half time.
The second half saw us intensify our game and some solid defending and clever link play between the 45s allowed or forwards in to capitalise with some good scores.
Thanks to Tim and the Gort girls as always for their competitiveness and commitment which made it a great game to watch. Hopefully we can keep it going!Thanks also to referee Meabh Harvey who kept everyone in check and let the game flow.
Next up is St Galls in a few weeks but until then, there's the small matter of some tough training sessions for the full squad and a county minor semi final for our 6 intrepid stalwarts! Enjoy the rest girls and well done again! #historymakers
Report by Philip Doyle