Two Naomh Brid Ladies Feature As Antrim Minors Defeat Donegal In Ulster Quarters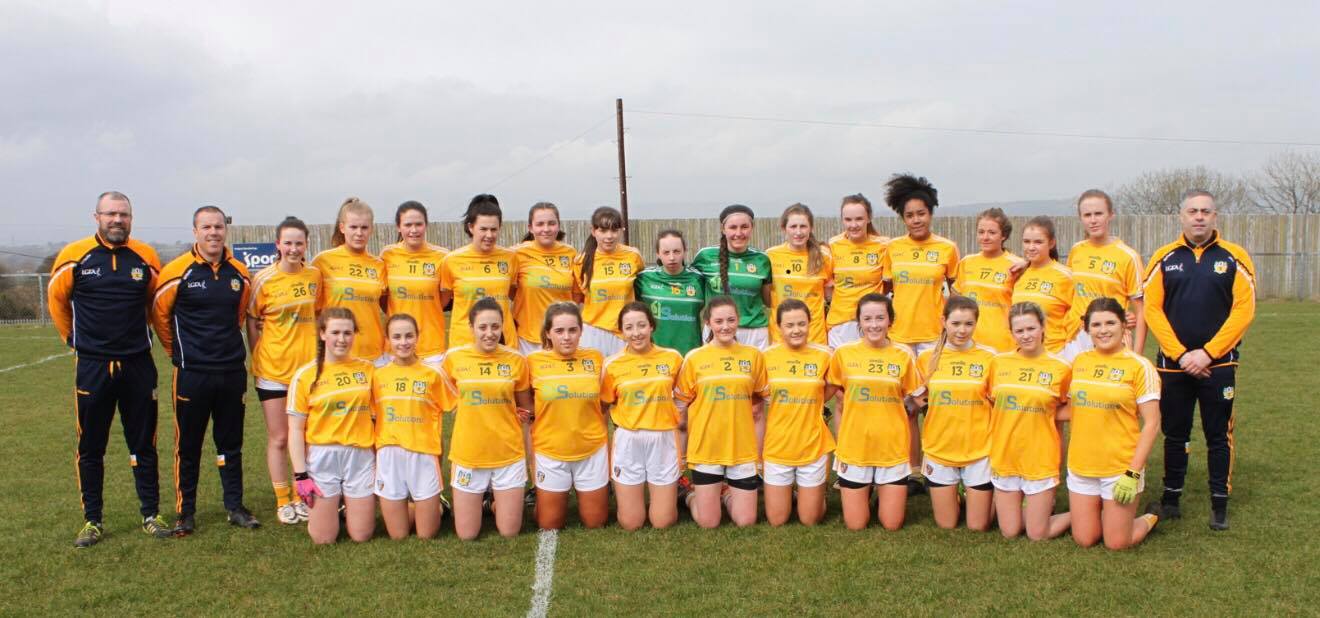 Saturday 7th April 2018
Ulster Minor Football Championship Quarter-Final, Antrim v Donegal
Report by Philip Doyle
Antrim Minors hosted Donegal today in the battle to seal second spot behind Cavan in Ulster Championship Pool A on a heavy St Enda's pitch. With a draw likely to be enough for Antrim and Donegal needing the win, the visitors arrived with only one thing in mind….to bully the Saffs into submission.
Some very heavy tackling bordering on brutal was handed out to the home team but despite the intimidation, Antrim battled toe-to-toe in every area on the park and deservedly reached the break with an 0-8 v 0-6 advantage having probably only hit 60% of their ability.
The second half continued in a bad-tempered fashion but Antrim's pace and precise finishing started to tell, and when it seemed that Donegal were going to even the score up, a fantastic penalty save from Ciara Larkin broke the visitors hearts. Sadly the 'red mist' descended around some of the Donegal girls which resulted in a fully deserved red card for their most influential midfielder and they were even lucky to finish the game with 14 players!
It was a dogged and dirty win for Antrim today as all the girls had to dig in for the win, running out eventual 3-12 v 2-10 winners.
St Brigid's Eimear Matthews and Maeve Blaney flew the flag for us this weekend as there was only one enforced substitution in the squad.
The Saffs ran will have gone home licking a few wounds but satisfied with the guarantee of an Ulster final in the weeks to come. It will have been a long journey home for The O'Donnell County and a lesson learned for our next semi-final opponents who now know that this squad will lie down for nobody.