Friend Of St Brigid's Seamus O'Hare Collects Prestigious GAA Volunteer Award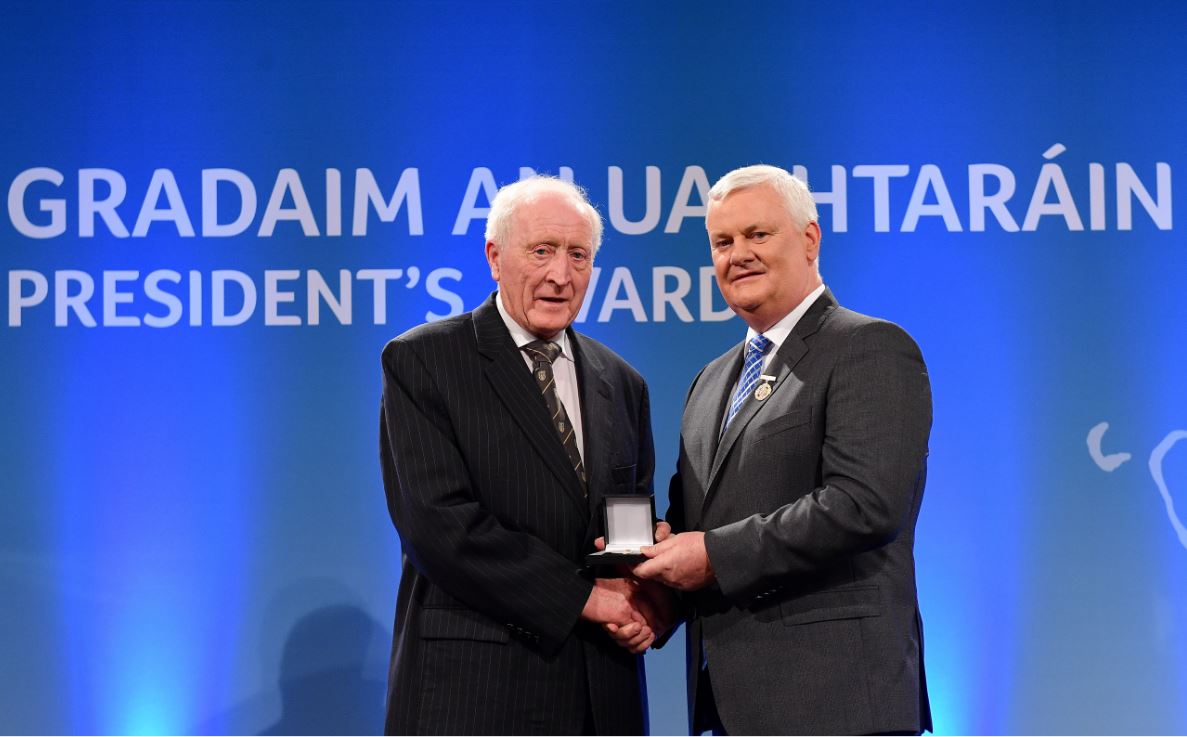 Seamus O'Hare will be a familiar face to many gaels from county Antrim and further afield.
Whether as a steward at countless Antrim football and hurling games over the years (as well as at Croke Park), a respected referee for over fifty years, chairman of the south Antrim board, as secretary and chairman of St John's GAC or as part of backroom teams at county level, Seamus has given his life to the GAA. This was acknowledged at Croke Park last Friday night during a special ceremony where Seamus was recognised by the Association with a President's Award for his "outstanding contribution to Gaelic Games and Culture". While Seamus is a firm Johnnies man, his daughter and grandchildren are heavily involved in St Brigid's GAC. As a friend of the club, St Brigid's were delighted to see Seamus' efforts rewarded and we pass on our congratulations to him. Well-deserved!
(Photo credit: Ulster GAA)