Interested In Taking Up The Whistle For St Brigid's GAC?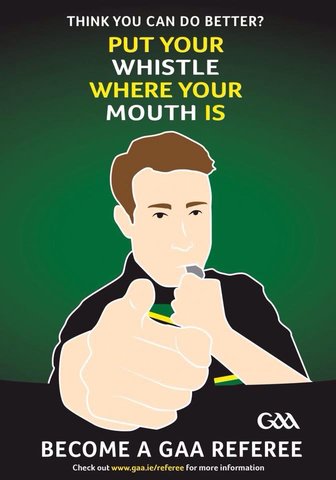 All clubs have to supply referees to the competitions they play in. If there are no refs, there are no games!
We need Football, Hurling, Ladies Football and Camogie referees. If there is anyone interested in taking it up, not only would it be a great way to get involved in the running of Gaelic Games but it would be a brilliant way to help out with the club.
The Antrim County Board are running a Foundation Course for new Hurling & Football Referees (or referees that have not attended an in-service course in the last 3 years) on the following dates:
Saturday 17th February in Dunsilly from 10.30am – 1.30pm (Sessions 1 & 2)
Tuesday 20th February in Dunsilly from 7.30pm – 9.30pm (Session 4)
Details of Session 3 will be provided on 17th February. This is an online session that attendees must complete in between 17th & 20th.
Anyone who is interested in taking part should drop an email to stbrigidsbelfastpro@gmail.com or message our Facebook page.