Participants In Charity/Fun Games Not Covered By GAA Injury Fund: Please Read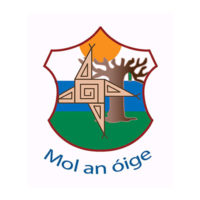 Here is the guidance we have received from the GAA regarding participation in charity/friendly matches:
GAA Injury Fund cover is provided only in respect of official fixtures involving teams that have been registered with the Injury Fund only. 
There is no cover provided by the fund for any Charity or Fun Games such as Married V Singles, Present V Past players etc.  Participants in such fixtures take part at their own risk and clubs organising such events need to ensure that they have advised all participants that they are not covered by the GAA Injury Fund in the event of accidental bodily injury. 
GAA Liability policy can be extended to provide an indemnity to the club as the organiser of such events but only where they are organised for the sole benefit of affiliated GAA units only.  Policy cover will only be extended to such fixtures provided:
–              All participants are advised  they are not covered by injury fund.  The most effective means to validate this is by completion of a waiver by all participants and a template is attached to assist in this regard.
–              In the event a claim arises Insurers will require the list of all participants and proof that they were informed there was no cover under the Injury Fund before an indemnity is confirmed
–              The game is played as per the rules of the official guide  (For example Ladies v Men is not permitted under rule and cannot be covered by Liability Insurance)
–              The club as organiser is legally responsible for ensuring the event is managed and that the property is fit for intended use and free from hazards.
–              If a claim occurs and on investigation it is discovered that the full details of the event were not disclosed the cover will be voided and an indemnity refused.