An evening of Culture & Comedy with Jimmy Cricket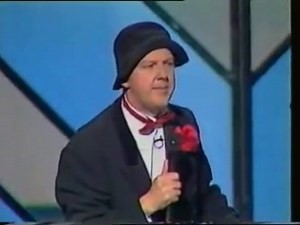 Saint Brigids GAC are hosting an evening of Culture & Comedy to raise much needed funds for the club on Sunday the 6th November in Saint Brigids Parish Hall (7:30-9:30pm).
In the first half of the show we will be entertained by our Junior Scór na Óg participants as they deliver their performances once again hot on the heels of that afternoons County Antrim Finals. This half will include singing, dancing and recitals by our very talented performers.
In the second half we will be entertained by the legendary local comic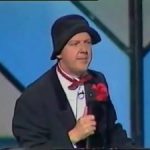 Jimmy Cricket. Jimmy is the sort of comic that can be enjoyed by everyone young and old. From his welly boots on the wrong feet to his "letters from his Mammy", his warm, affectionate act remains very funny and engaging. And he is no stranger to a Gaelic pitch himself, having played football for Saint Agnes's as a younger man!
All members and non members are welcome!
Tickets can be acquired via Peter Mulgrew (peter.boyles13@gmail.com) or on the following links:
Full price ticket (adult – £12)
https://www.klubfunder.com/Clubs/St_Brigids_GAC/Events/An_evening_of_Culture_and_Comedy
Concession (kids – £10)
https://www.klubfunder.com/Clubs/St_Brigids_GAC/Events/An_evening_of_Culture_and_Comedy_concession